Vacation to Hawaii? Maui?
Why are the Hawaiian Islands the best and most phenomenal vacation destination- Bar None.
Vacation to Hawaii? What is so great about it anyway? If you've ever signed up for travel news on any popular travel booking site, surely you've received an email or two with some catchy subject line that was enough to get you to open the email and view the exotic photos of the tropical dream scenes inside the email brochure. If you have never been on a vacation to Hawaii than your mind, and sometimes even your emotions more than likely shift and sway with the different images you have collected throughout your lifetime.
I am sure you have seen a Vacation to Hawaii marketed almost everywhere imaginable.
You have seen Hawaii everywhere from television:

to
Hawaii in Movies:
Elvis LOVED taking a vacation to Hawaii

to
Hawaii Vacation Postcards:
Vacation to Hawaii in Alcoholic Beverages:
Hawaii in Politics:
Even Obama likes to take a vacation to Hawaii or 2
& Even
Vacation to Hawaii Influences are everywhere!
If you are younger, and never taken a vacation to Hawaii perhaps you reminisce an old Hawaii vacation photo album belonging to your parents filled with faded photographs of a distant time. Photographs filled with pearly white smiles, golden sun-tanned skin, dancing palms trees and blue-green seas. The era and illusion some smartphone photo filters try to portray.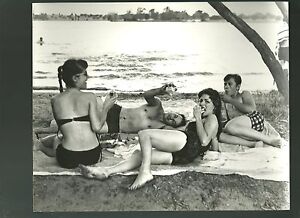 Life is too short to spend countless hours researching google or wasting time on silly personality tests and quizzes hoping to magically discover your soul inspired destination for the perfect; honeymoon, baby moon, retirement celebration, or tropical dream wedding location.
STOP! Just Hawaii & Only MAUI!
A Vacation to Maui Hawaii is not just a destination but a heavenly experience.

If you have stumbled upon this article then make sure you bookmark it now and save our number (Maui Hawaii Vacations toll free US/CAN 1-877-628-4482) in your contacts so that when you have worked out the details with your travel companion(s), you will remember where to find the best Maui Hawaii Vacation accommodations for your vacation budget.
So, many people have wondered-
Why choose Hawaii?

 How do I know what island to pick?

 Isn't Hawaii just the same as a vacation in California, Florida or Bahamas?

 What is so great about a Maui Hawaii vacation?
Those who have had the special chance to witness Maui, Hawaii, Kauai, and or, Oahu will likely let you know firsthand that the islands are like nothing, and nowhere on earth. Most likely they will explain how the island they visited exceeded their highest expectations.
Why choose a vacation to Hawaii and how can one island (Maui) be better than the rest?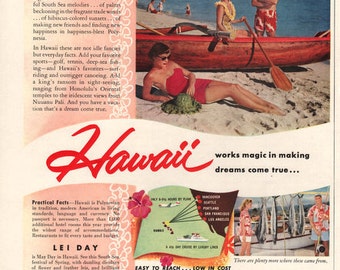 I do not believe that any one island, or the other is absolutely, "best or "better" than the rest. That would be like saying there is only one color in the rainbow and that color, is the best color.
Although only an analogy; everyone knows that a rainbow wouldn't be a rainbow, if it were not for the diverse phenomenally splendid arc of spectral colors
The same could be said about the islands of Hawaii.
Although the name Hawaii makes it seem as though it is a singular entity.  The United States of America's 50th State consists of an archipelago of islands. Hawaii spans Oceania by over 1,500 miles (2,400km) and is actually the island group at Polynesia's northernmost island collection.
There are 8 main islands; the largest island is, Hawaii (The Big Island.) The second largest island is Maui (The Valley Isle aka The Magic Isle). Following is the island Oahu The Gathering Place.) Oahu is the third largest in the Hawaiian Island chain, and home to the states Capital City- Honolulu. The fourth island is Kauai (The Garden Isle.) The other four islands are not nearly as popular or well known; Lanai, (The Pineapple Isle) Niihau, (The Forbidden Isle) and lastly, Kahoolawe (The Target Isle.)
Hawaii and each of the islands collectively attract hundreds of thousands of visitors per year, and each island is uniquely wonderful, and holds its own slice of the rainbow.
If each of the islands were a color within the seven colors identified in the rainbow (
red

,

orange

,

yellow

,

blue

,

indigo

, and

violet

; Maui would be the visual prismatic phenomena of heavens colors itself.
If you have never been to Hawaii stop overthinking it. Maui will not let you down and here is why.
Those who have experienced Maui have discovered its raw, natural and exceedingly pristine tropical nature, sumptuously soft sands, and aquatic blue ocean , can say it truly is a heaven like garden of eden on the face of the earth itself.
#1. The island of Maui is extraordinarily beautiful and evokes an aura of peace and tranquility that naturally heals the mind, body, soul, and spirit.
#2. The culture is warming diverse and loving. Once you visit Maui, you will forever understand "Aloha," and you will never, and could never ever forget it.
#3. Maui's scenery is fascinating and incomparable to any place on earth.
#4 So much to do
#5 Local Cuisine!
Call Maui Hawaii Vacations.com and start planning to visit paradise Hawaiian style 1-877-628-4482
You Will Never Stop Falling in Love with Hawaii